DY-60F Vertical Powder Packaging Machine (3/4 Side Seal)
Apply to food, medicine, chemical and other industries products not sticky, less liquid automatic packaging powder materials, such as flour, wheat flour, powder, powder feed, mask powder, whole milk powder, etc.
Feature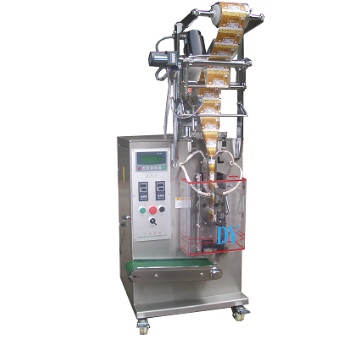 Compact structure, solid, reasonable design, Introduction.

Single-chip optical control system, reliable, stable performance.

Screw metering, stepper motor drives, design reasonable, stable.

Speed, high precision, low noise.
Automatic measuring, filling, bag making, date printing to the products at once.

Technical parameters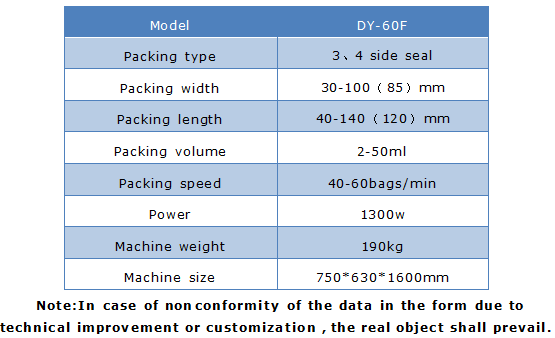 Products related to this product / Related Products
JF-A vacuum emulsifier is professionally designed according to the ointment manufacturing process of cosmetics and ointments etc. Products through introducing advanced technology from abroad. The machine unit is composed of pretreating boiler, vacuum emulsifying and blending boiler , vacuum pump. Hydraulic system, dumping system , electric control system and work platform etc.
Small vacuum homogeneous emulsifying machine is suitable for various type of ointment, honey products, small, pilot or a board, it is the cosmetics, pharmaceutical production enterprises laboratory indispensable experimental tool. Equipment has complete function, reliable quality.
Vacuum homogeneous emulsifying machine is a set of mixing, dispersion, emulsification and homogenization, powder absorbing functions in one integrated system, a control system, but also with the peripheral oil, water tanks, the use of vacuum, heating / cooling system. Is a special equipment for producing medicinal ointment, cream, lotion and other high-grade.