DXDL5000B Liquid Vacuum Packaging Machine
Fluid, semi-fluid conveying, bag forming, weight regulation, vacuum sealing, cutting, counting, etc.
Feature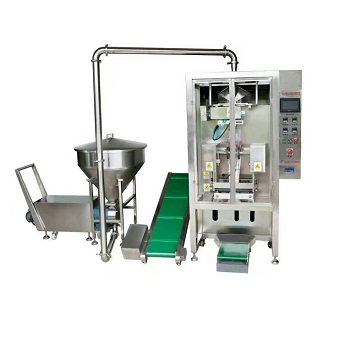 1.The machine appearance and molding parts adopt stainless steel, clean and tidy, accord with the food sanitation standards.

2.The computer operating system adopts imported color touch screen control, digital humane management and a range of advanced features material shortage, lack of packaging materials, automatic shutdown alarm in time, so that the operation easier, more convenient maintenance.

3. Control part of the Japanese Mitsubishi PLC programmable control, stable and reliable performance, with a self-test prompts.

4. Pipeline adopts imported 304 mirror tube, smooth conveying fillings stability. Based on the rapid installation joints, pipe connection disassembling quickly and easily, to facilitate cleaning.

5. Advanced control the long-term testing program, the package weight can reach six thousandths of error, far below the national standard weight error.

6. Feed pump using 304 stainless steel pump, durable, high standard pressure, especially suitable for high viscosity material conveying.

7. Electrical originals adopt international brand products, reliable quality, convenient to purchase replacement.

8. Rotor pump filling system filling does not rotate, squeeze, does not destroy the structure of fillings, does not constitute a filling color, no effect on the taste appearance.

9. Packaging capacity can reach more than 1.5 tons per hour, 85 ℃ or more complete automatic filling sealing, avoid secondary pollution, improve the work efficiency, reduce production costs.

10. Especially for piping design features a set of cleaning system, cleaning pipe is very convenient.
Technical parameters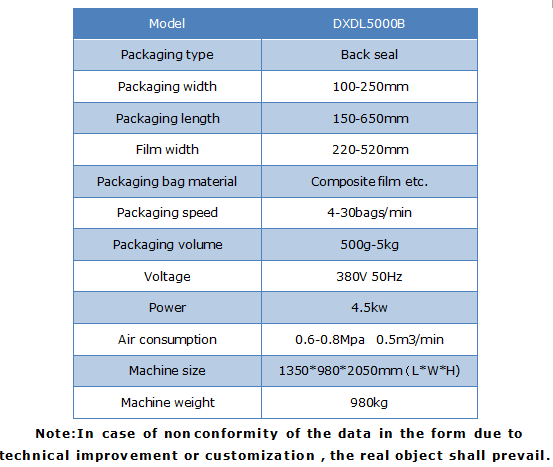 Products related to this product / Related Products
JF-A vacuum emulsifier is professionally designed according to the ointment manufacturing process of cosmetics and ointments etc. Products through introducing advanced technology from abroad. The machine unit is composed of pretreating boiler, vacuum emulsifying and blending boiler , vacuum pump. Hydraulic system, dumping system , electric control system and work platform etc.
Small vacuum homogeneous emulsifying machine is suitable for various type of ointment, honey products, small, pilot or a board, it is the cosmetics, pharmaceutical production enterprises laboratory indispensable experimental tool. Equipment has complete function, reliable quality.
Vacuum homogeneous emulsifying machine is a set of mixing, dispersion, emulsification and homogenization, powder absorbing functions in one integrated system, a control system, but also with the peripheral oil, water tanks, the use of vacuum, heating / cooling system. Is a special equipment for producing medicinal ointment, cream, lotion and other high-grade.