DZ Series Vacuum Sealing Machine
1. The machine adopts stainless steel casing, through multi-channel special craft processing, surface evenly, luxury. At the same time has the advantages of resistance to dirty, scratch. 2. On the control panel is equipped with the stop button, if any abnormal found packaging process, press stop button, can interrupt packaging process, the use of safe. 3. The sealing temperature and sealing time adjustment is wide; To apply to different packaging materials and packaging requirements. 4. Equipped with convenient to change words printed is clear and the printing device, which at the same time of sealing, the sealing line product shelf life, delivery date and factory number printed text. 5. Organic cover adopts transparent organic glass, on packing process be clear at a glance. 6. The well-known brand electrical components, stable performance and long service life.
Operating steps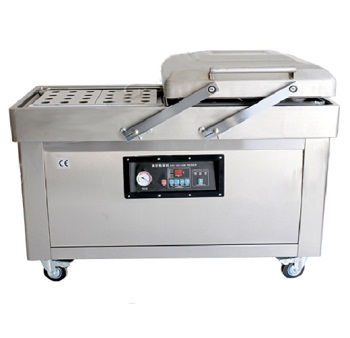 1. Open the side/back door, adding random distribution of vacuum pump oil in vacuum, added to the observed around two-thirds of the oil window place.

2. Connect the power and ground wire, open the power switch, according to the requirement of the vacuum packing set vacuum time.

3. According to the material of vacuum bag set sealing temperature and sealing time.

4. Put the product to the seal.

5. Press the vacuum cover start vacuum.

6. When reaches a certain degree of vacuum, in the process of sealing.

7. Sealing after entering cooling condition, then deflated, packaging is complete, organic cover open.

Note: Please buyer after receiving machine, machine oil first, and then start the machine.
Technical parameters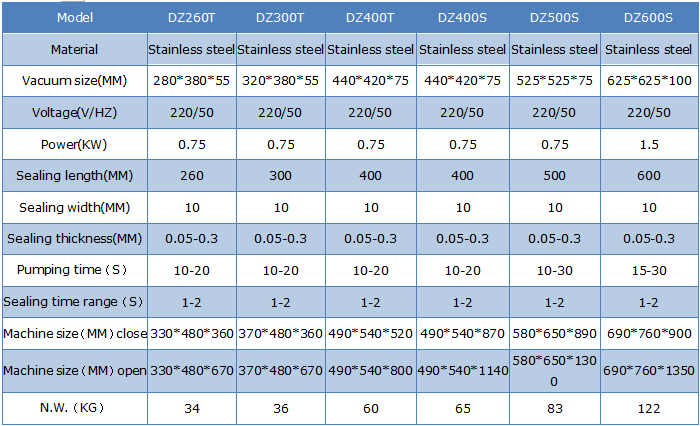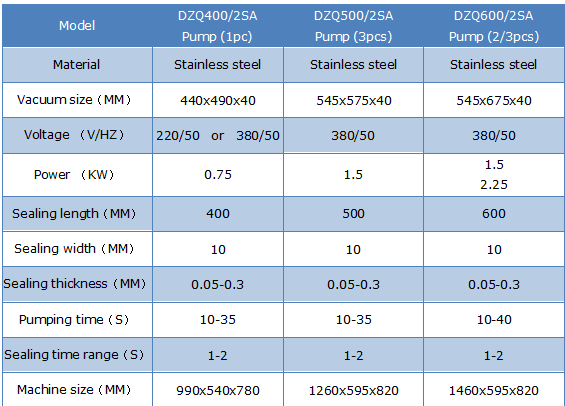 Products related to this product / Related Products
JF-A vacuum emulsifier is professionally designed according to the ointment manufacturing process of cosmetics and ointments etc. Products through introducing advanced technology from abroad. The machine unit is composed of pretreating boiler, vacuum emulsifying and blending boiler , vacuum pump. Hydraulic system, dumping system , electric control system and work platform etc.
Small vacuum homogeneous emulsifying machine is suitable for various type of ointment, honey products, small, pilot or a board, it is the cosmetics, pharmaceutical production enterprises laboratory indispensable experimental tool. Equipment has complete function, reliable quality.
Vacuum homogeneous emulsifying machine is a set of mixing, dispersion, emulsification and homogenization, powder absorbing functions in one integrated system, a control system, but also with the peripheral oil, water tanks, the use of vacuum, heating / cooling system. Is a special equipment for producing medicinal ointment, cream, lotion and other high-grade.