JF-1000A Automatic Liquid Packaging Machine
This machine is widely used in a variety of liquid water, milk, soy milk, beverages, soy sauce, vinegar, rice wine, cooking oil, detergent, chemical products film packaging.
Feature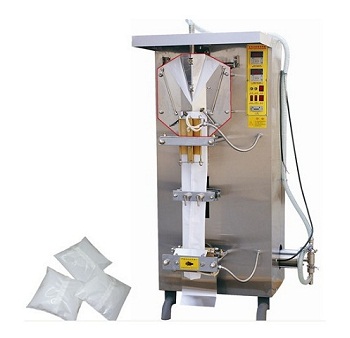 All packaging procedures: ultraviolet sterilization, bag molding, print, quantitative filling, sealing cutting, counting one-time auto-complete,Heat sealing temperature adopts the automatic control, is not affected by power grid voltage,Packaged product appearance solid, whole stainless steel structure, ensure national health standards.




Technical parameters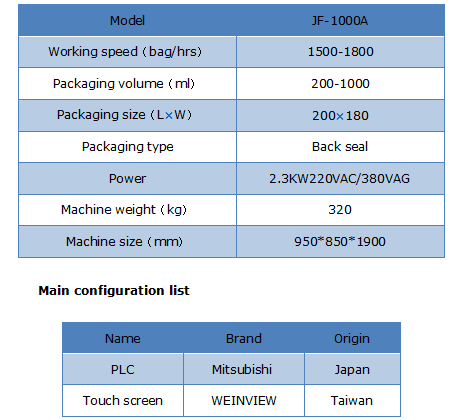 Products related to this product / Related Products
JF-A vacuum emulsifier is professionally designed according to the ointment manufacturing process of cosmetics and ointments etc. Products through introducing advanced technology from abroad. The machine unit is composed of pretreating boiler, vacuum emulsifying and blending boiler , vacuum pump. Hydraulic system, dumping system , electric control system and work platform etc.
Small vacuum homogeneous emulsifying machine is suitable for various type of ointment, honey products, small, pilot or a board, it is the cosmetics, pharmaceutical production enterprises laboratory indispensable experimental tool. Equipment has complete function, reliable quality.
Vacuum homogeneous emulsifying machine is a set of mixing, dispersion, emulsification and homogenization, powder absorbing functions in one integrated system, a control system, but also with the peripheral oil, water tanks, the use of vacuum, heating / cooling system. Is a special equipment for producing medicinal ointment, cream, lotion and other high-grade.